Guiding students through legal sources and media law
The focus of my teaching throughout the years has been on legal sources and legal research. Complementing my PhD research, I have explored different ways of visualising and explaining the context of legal sources to students. The goal is to create a map of legal research and legal sources – called Juristresan – to help students navigate through legal methods and searching for relevant legal sources.
Besides legal sources, I have also been teaching media law, legal informatics and cyber law in different versions over the years. 
recent blog posts on teaching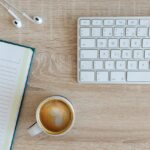 Excellent post on The Plagiarism Perplex by Barbara Fister on plagiarism and the grey area between creativity and sharing, writing and reading: There is an extraordinary tension in our culture...
As apps increasingly find their way into everyday life, they also accompany students, lawyers and teachers in their everyday tasks. The idea of Law as an App can certainly help to create better learning...
some of the courses I have been teaching in or responsible for
courses on legal research
main courses I have been involved in teaching legal sources and legal research
lectures on legal research
courses I have been involved in teaching legal sources and legal research
IT & media law courses
main courses I have been involved in teaching cyber and media law, e.g. marketing, e-commerce and privacy law
Building help guides for teacher on how to use digital tools in their lectures, resources or examination
projects and other departments I co-operate with
some of my produced videos
flipped classroom and digital resources
video about the context of legal sources
video about how to read Swedish preparatory works (propositioner) 
video about where to search for legal sources 
video about how to search for sources 
introduction to marketing law 
introduction to library law 
introduction to freedom of expression 
limitations of freedom of expression 
video on how to conclude a contract 
Places I tought at over the years